In My Beauty, fashion and culture's most compelling faces reveal in their own words what beauty means to them
For the past decade, Stoya has challenged notions of what it means to be a porn star, both with her beauty and her brain. It was at 21 that Stoya became an adult performer, and quickly rose to industry fame. A giggly brunette with snow-white skin and an athletic, boyish figure, Stoya stuck out in a world of spray tans, double-Ds and fake lashes. But it was her role as an outspoken, sex-positive feminist and writer that sparked her mainstream appeal.
In recent years, Stoya has parlayed her porn success into a second career as a writer and sex educator, writing for publications such as the New York Times and Vice, and pens a regular sex advice column for The Verge. In the process, she has become something of a sex nerd icon – The Village Voice deemed her "America's sweetheart of smut." She's been shot by Steven Klein for the cover of Richardson magazine, appeared on The Daily Show talking about sex-ed in America and, most recently, launched her own website of "curated smut" with fellow adult performer Kayden Kross, TrenchcoatX. Here, she explains her own uniquely insightful perspective on beauty…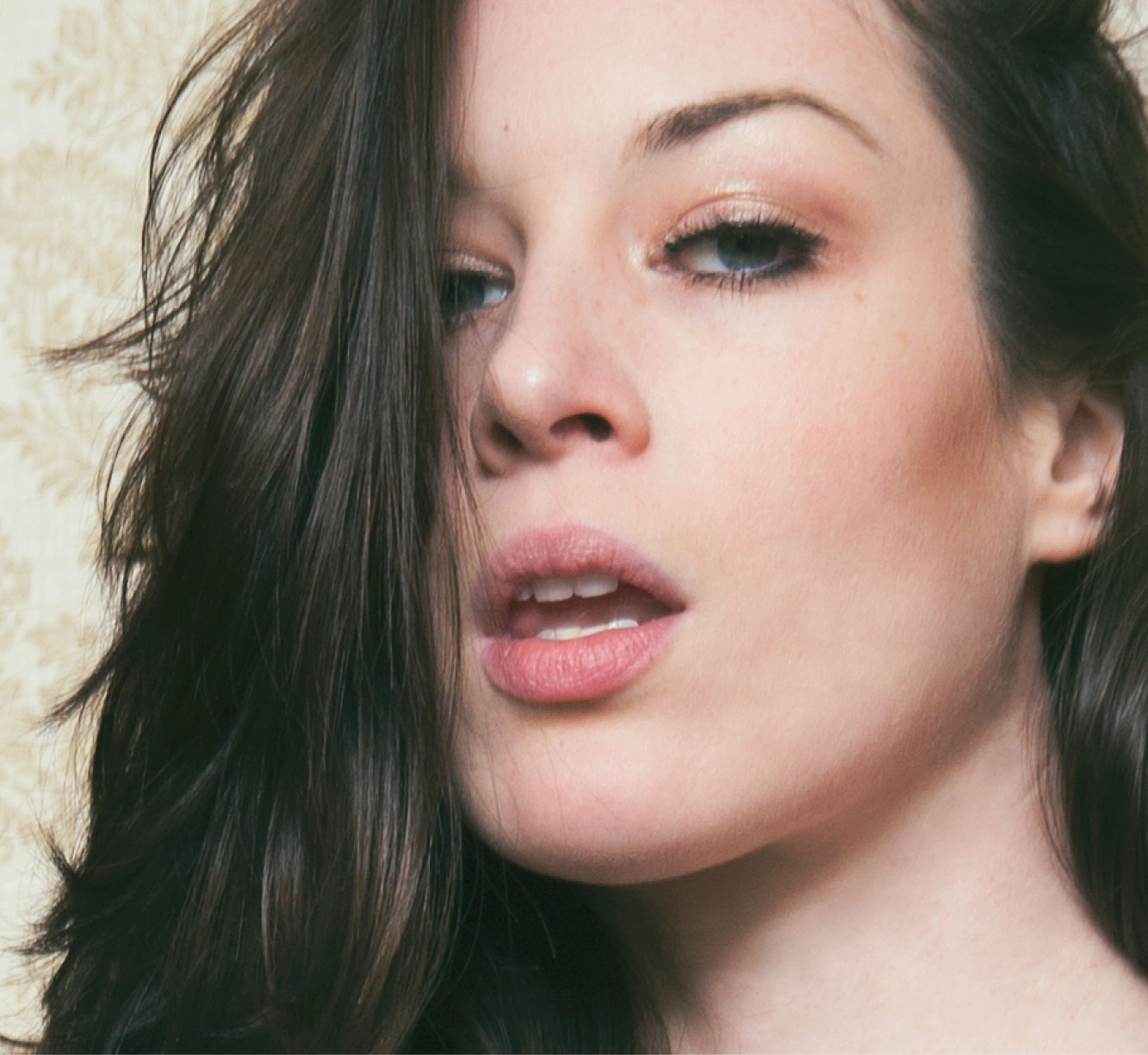 "In my house growing up, there wasn't much emphasis put on a stereotypical performance of femininity. My mom was never like, 'Here's how to curl your eyelashes!' It was more, 'Oh, you're experimenting with makeup – have fun but you're on your own, kid.'
"I finally had to learn to put on makeup for public appearances. I thought, 'Oh, this is so much fun, it's like a costume for my face!' But now I've been someone who's professionally looked at for so long that, today, my relationship to my physical appearance is largely work. I obviously have a mirror in my bathroom, but I'm not someone who spends time looking in mirrors, because I have to see myself in video form so much.
"The image that wider culture has of a porn star is that of a bleach-blonde, heavily made-up, extremely large-breasted woman. So as a performer, you make a choice to either perform that archetype… or not to. But the choice to not is always informed by the fact that the archetype exists in everyone's head. Although I do see it changing, at least a little bit.
"One day, I just thought: 'I can't do this any more, I'm just going to be myself,' and I shoved my hand up under my shirt right in the middle of a bar, yanked off my padded bra and just left it right there on the table." – Stoya
"My first year at AVN, which is the big porn convention, was in 2008. Most of the other performers – especially the ones who were successful – were curvy, sexy, grown-ass women, and I felt gangly, awkward and boney compared to them. It was pretty uncomfortable for me.
"After that came an awkward period of about a year where I wore super-padded bras. I think everybody has to go through stages of comparing yourself to other people. But then one day I just thought: 'I can't do this any more, I'm just going to be myself,' and I shoved my hand up under my shirt right in the middle of a bar, yanked off my padded bra and just left it right there on the table.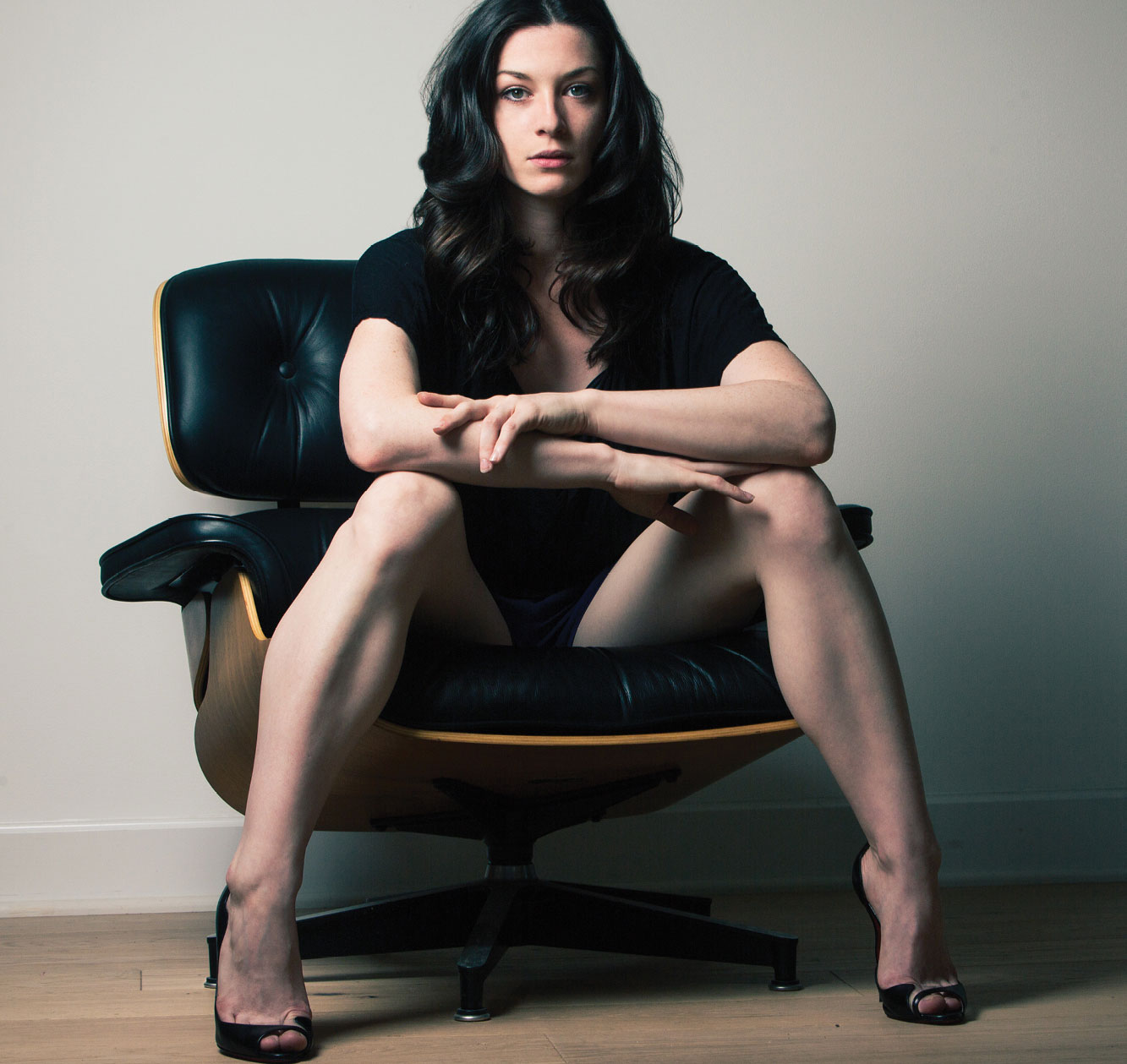 "My look outside of work is generally pretty casual. I don't need full 'porn face' or full 'fashion face' to sit and be interviewed about, say, the intersection of porn and tech. When you're a pornographer – and especially a female pornographer – it can feel like an uphill battle to be taken seriously. So, the more that you show up off-set looking like a porn star, the harder it can be to get people to listen and comprehend the words that are coming out of your mouth.
"In my personal life I wear makeup only sometimes. Of course, our desires and choices about our appearance don't happen in a vacuum – they are informed by cultural expectations – but every once in a while, I find it very nice to put on makeup for me, without worrying about what type of lights I'm going to be under, or if glitter doesn't look good on camera.
"Cher is a beauty icon of mine. And when I do public things where a lot of makeup is required, there's usually a drag queen or two who I'm using as references – Milk is one of my recent favorites. I feel like there's a commonality between a drag queen and a porn star. In a way, you're painting on the ideas of what a woman looks like, or at least what a 'sexy' woman looks like, sometimes to the point of parody.
"I think I feel most beautiful when I get off a plane, or when I wake up in the morning and feel really ready for the day. That probably comes from a place of interpreting beauty not as something for other people to look at, but rather as a product of feeling awesome, or of doing something you're proud of. It's a pretty convoluted relationship to beauty, I know."